Dongfeng Nissan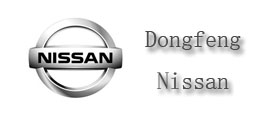 A joint venture of Dongfeng Motor and Nissan Established: 2003 Headquarters: Guangzhou, Guangdong Main Subsidiaries and Alliances: Zhengzhou Nissan
Brands of current/recent products:
| | |
| --- | --- |
| Nissan | Venucia |
Nissan China has managed to clear one million cars from its dealerships in 2010 according to recently released figures. Nissan has several joint venture partnerships in China, all of which have heavily contributed to the impressive 2010 sales tally.
Sales of Nissan vehicles are up by 35.5% in China to 1.02 million vehicles which has made China Nissan's greatest market and has sold more vehicles in China than in the USA, the USA end of year figures are at 908,570 vehicles. According to Nissan, the strong sales figures are being led by demand for the Nissan Teana sedan which is one of the best selling sub 300,000rmb V6 vehicles available, sales of the Teana reached 140,842 units which was Nissan's best selling vehicle in 2010.
Whilst other auto makers are aiming for larger growth in 2011, Nissan are play it low key with Nissan expecting growth of 10% in 2011 due to the increase in tax on small displacement cars – of which Nissan currently carries four models; Livina, Tiida, Sunny and the Micra models.
automobile-company" style="font-stretch: normal; font-size: 14px; line-height: 22px; font-family: Verdana, Arial, Helvetica, sans-serif; color: rgb(111, 112, 114); text-decoration: initial; margin: 0px; padding: 0px; vertical-align: baseline; background-color: transparent; outline: none;">Dongfeng-Nissan sold 660,160 vehicles in 2010, whilst Nissan's other joint venture with Zhengzhou Auto is responsible for commercial vehicles, sales at Zhengzhou-Nissan reached 100,100 units and showed an increase of 78.6% in sales over 2009 figures largely due to the introduction of the Nissan NV200 compact van.